The Best Wineries to Visit in Anderson Valley
June, 2023
By Stacy Briscoe
Anderson Valley, CA
Phillips Hill Winery
How's this for a unique wine tasting experience: Guests to Phillips Hill Winery can sip inside a 150-year-old Anderson Valley apple dryer, where apples were once skinned, cored and dried on site. It's situated in a rustic space complete with hand-hewn posts and beams from old-growth redwoods.
"When I first moved here, I knew one person from high school and nothing about winemaking," comments winemaker-proprietor Toby Hill. His motivation for moving to the region had nothing to do with wine, he says, but was rather to find a peaceful homestead.
He was eventually bit by the wine bug. "I studied all the books and videos and with the help of local winemakers on the block I figured it out," Hill recalls. His modest start at 100 cases in 2002 has today expanded to 2,000 (still boutique by any standard), including Pinot Noir, Chardonnay, Riesling and Gewürztraminer. A former abstract artist, Hill is also the design-mind behind his unique labels.
During the summer, Hill, along with his tasting room associate Natacha Durandet, host guests outside on top of the creek that runs underneath the historic barn, in full view of Anderson's bucolic setting. "There aren't many wine regions where ancient redwood forests are across the road from a vineyard," he says. "Or small, independent wineries where you can meet the owner and their dog."
https://www.wineenthusiast.com/culture/travel/best-anderson-valley-wineries/

April 18, 2023
By Jess Lander and Esther Mobley
Anderson Valley, CA
Phillips Hill tastings take place in a rustic, former apple-dryer barn that dates back to the 1880s. From the outside, the weathered redwood building looks like it might collapse at any moment, as does the rickety staircase that leads to the tasting room. But rest assured, the building is totally safe and arguably Anderson Valley's coolest wine tasting venue. It's also surrounded by beautiful scenery — a babbling creek, willow trees, redwoods and fruit orchards — and in the summer, tastings can take place outside. The wines are some of the most elegant and consistent you can find in Anderson Valley. Phillip's Hill sources from several of Mendocino County's top Pinot Noir vineyards and makes a few killer white wines, too (though these tend to sell out). -J.L.
https://www.sfchronicle.com/projects/best-anderson-valley-wineries/

October 2, 2021
By Alder Yarrow
Anderson Valley, CA
2019 Phillips Hill Riesling
Pale greenish-gold in the glass, this wine smells of honeysuckle and mandarin orange zest. In the mouth, wonderfully bright Asian pear and mandarin orange flavors mix with a hint of aromatic herbs. Excellent acidity, and wonderful balance, with only an aromatic sweetness. I think there might be some sugar there, but like all really good Rieslings, it's balanced by enough acidity that the wine doesn't taste sweet. 12.6% alcohol. Score: around 9.
2019 Phillips Hill Gewurztraminer
Pale greenish gold in the glass, this wine smells of orange blossom water and floral aromas. In the mouth, faintly sweet orange blossom and lychee notes have decent acidity and crispness. There's a faint bitterness in the finish like pear skin. 13.8% alcohol. Score: between 8.5 and 9.
2018 Phillips Hill Winery "Day Ranch" Pinot Noir
Medium garnet in the glass with purple highlights, this wine smells of dried flowers and black raspberries. In the mouth, juicy cherry and black raspberry flavors are mouthwatering thanks to excellent acidity. That floral quality continues with dried flowers that linger through the finish. Faint muscular tannins. 13.7% alcohol. Score: between 9 and 9.5.
https://www.vinography.com/2021/10/poised-for-greatness-tasting-the-evolution-of-anderson-valley

Where Can I Travel for Spring Break? Consider the Sun Belt
March 19, 2021
By Adam H. Graham
Anderson Valley, CA
If you dream of a wine country sojourn without marauding parties of bachelors and girlfriend-getaway hordes, set your GPS to California's less-trodden and sun-kissed Anderson Valley in Mendocino County, two hours northwest of Napa yet seemingly worlds apart. The sunny valley has none of the fog of the Mendocino coastline, one hour west on Highway 128 and nicknamed Dramamine Drive for its twists and turns through ancient Redwood groves. The valley's warm sunny days (216 a year on average) and cool nights are coveted by many winemakers, especially those specializing in Alsatian-style whites like Gewürztraminer and Riesling, which put Anderson Valley on the oenophile's map. Scharffenberger Cellars produces a sparkling Brut ideal for popping open to toast the pandemic's end, while Phillips Hill Winery sells six varietals in their tasting room, a former apple drying barn, so you can stock up for another lockdown.
https://www.wsj.com/articles/where-can-i-travel-for-spring-break-consider-the-sun-belt-11616172824

May 2020
By Jess Lander
The Anderson Valley Winter White Wine Festival full of delights
Phillips Hill I'm by no means an avid Gewürztraminer drinker, but Phillips Hill's really left an early impression on me at the festival and was my favorite bottling of the grape over the weekend. It's also a winery that's been on my list to visit for a few years now. So after the Grand Tasting, I made my way over to this unassuming redwood barn with quaint picnic grounds and a very friendly orange cat. I left that tasting with a bottle of the Gewürz and the Oppenlander Pinot Noir. Over the course of the weekend, I was able to identify that the Oppenlander vineyard in the tiny Mendocino town of Comptche is a sweet spot for my preferred style of Pinot Noir: super coastal with some bigger body and opulence to it.
Source:https://napavalleyregister.com/lifestyles/the-anderson-valley-winter-white-wine-festival-full-of-delights/article_b8dca471-252a-5411-a2c9-382f450a818e.html

August 2019
By Sara Schneider
The Next Best Weekend Wine Tour: Mendocino
Anderson Valley is producing some of California's cutting-edge Pinot Noirs, and a handful of new chefs and inns are making this western swath of the county a great home base for tasting and collecting.
Phillips Hill Winery, Philo
History meets modern winemaking in the old apple-drying shed turned winery and visitor center that is Phillips Hill. The Alsatian grapes show well here, in a Riesling and a Gewürztraminer. And for the Pinot lover's inner geek, several versions offer great vineyard comparisons.
Source: https://robbreport.com/food-drink/wine/mendocino-is-californias-under-the-radar-wine-region-2865590/

January 2019
By Esther Mobley
The 52 Wineries you need to visit in 2019
Phillips Hill
For a history buff, Phillips Hill may present Anderson Valley's most interesting stop: The tasting room is an apple-drying facility from the late 1800s — a time when this part of Mendocino County was full of apple orchards, not vineyards. A visit here, overlooking a peaceful creek, is a great opportunity to taste a set of charming Pinot Noirs and one of the valley's best Rieslings. Take note of the beautiful wine labels, too; winery owner Toby Hill, an artist, designed them.
Source: https://thepress.sfchronicle.com/article/52-california-wineries-2019/#unique-identifier-1
July 12 2018
By Esther Mobley
Everything You need to Know About Mendocino Wine
One pleasant discovery from my time in Anderson Valley was the 2016 Riesling from Phillips Hill Winery ($25). It embraces the lush, heady side of Riesling, packing stone fruit and honeysuckle flavors, but is still crisp and firm (and yes, it's dry). Equally charming is the Phillips Hill tasting room, shown above, housed inside a century-old barn in Philo that was once used for drying apples. (I know, I prefer my apples non-dried too, but transporting fruit was a lot more complicated in those days.)
Source: https://www.sfchronicle.com/wine/article/Come-with-me-to-Mendocino-13067172.php


August 2018
By Esther Mobley
Anderson Valley's Artsiest Winery
A visit to the Phillips Hill tasting room is a trip back to an era when the Anderson Valley was blanketed with apple orchards, not grapevines. From the upper floor of this 1880s-era wooden building, look down, and you'll see it's straddling a small creek. It wasn't a mill, as you might have expected: This was an apple-drying facility, and the drying devices remain intact, now converted into wine refrigerators.
Phillips Hill is the artsiest winery in Anderson Valley. Its owner Toby Hill is a painter, and he is responsible for all of the wines' funky, abstract label designs. The building itself is not just historic; it's charming, too, falling somewhere between a barn and a Swiss Family Robinson-style treehouse. Tastings are relaxed, held standing at a bar, but for those seeking a more in-depth experience, Phillips Hill also runs an extensive event schedule, from winter crab dinners to mushroom foraging expeditions. It's one of just a handful of wineries in this area with a full kitchen. Many Phillips Hill events, however, are open only to its wine club.
WHAT TO TRY: A dry Riesling ($25), from Mendocino Ridge, is lush with stone fruit — think apricot and peach — but still crisp. A range of Pinot Noirs will take you through Anderson Valley ($40 to $45) and to the Oppenlander Vineyard, about 17 miles north in the town of Comptche. The former are more forward, marked by red fruits, while the Oppenlander is darker and edgier. Finally, Phillips Hill pours a Lake County Tempranillo ($36) — a rarity here in Mendocino County — that's bold and tannic.
INSIDE INFO: Depending on when you visit Phillips Hill, you'll get a different experience of this historic property. From May 15 to Oct. 15, tastings are held outdoors, above the creek, with views of the vineyard and apple orchards. The rest of the year, you'll be inside near the apple dryer. Continue tasting through aromatic white wines in Anderson Valley.
Source: https://http://thepress.sfchronicle.com/review/phillips-hill/


Anderson Valley 101: The Northern Border of California Pinot
June 2018
By Brian Wiatrak
What makes the Anderson Valley such a special place for making wine? "The same reason why Anderson Valley was once primarily a great apple growing region," says Toby Hill. "We are the northernmost grape growing appellation in Northern California, only 10 miles for the Ocean, and the last to harvest, resulting in a long growing season, balancing sugar and acid," he continues. While some vineyard plantings exist a bit further north in Mendocino and Humboldt County, the Anderson Valley essentially bookends California's prime Pinot real estate that reaches as far south as Santa Barbara's Sta. Rita Hills .
Toby Hill crafts a delicate Pinot Noir with a Burgundian ethos that speaks to the essence of site. This captures all the classic elements of the Cerise Vineyard, a site that remains a personal favorite. Rose petal, raspberries and cream, crushed minerals and salt, and of course its namesake tart red cherry flavors form a gossamer, ethereal wine that feels lighter than air. A taste of Chambolle in the Anderson Valley.
Source: https://delectable.com/feeds/anderson_valley_mendocino_101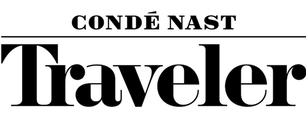 May 15 2018
By Jason Wilson
Anderson Valley
Its cool climate is perfect for pinot noir, but the gems of this California region are its aromatic, full-bodied whites, made from such grapes as gewürztraminer, muscat, pinot blanc, and riesling. Look for Handley Cellars, Husch Vineyards, Navarro Vineyards, and Phillips Hill Winery, which all champion these varieties.
Source: https://www.cntraveler.com/gallery/the-worlds-most-underrated-wine-regions

California's Mendocino County is an ideal place to get away from it all
September 17th 2017
By Alex Pulaski
"The Anderson Valley is all about pinot noir, and everybody loves pinot noir," Natacha Durandet, a partner at the Phillips Hill winery, told us during an afternoon tasting. "But what makes this valley different, and what I like about it, is all the Alsatian varieties we do – gewurtztraminers, riesling, pinot gris. People taste these wines and they say, 'This is really fun.' "
Source: http://www.oregonlive.com/travel/index.ssf/2017/09/mendocino_county_california.html

Take a trip back in time through Anderson Valley to Mendocino
June 8th 2017
By Alex Pulaski
The Anderson Valley was apple country decades ago, and vestiges remain in the form of farm stands and scattered orchards. But it's mostly vineyards now, and wines are the big draw, from robust Pinot Noirs to Alsatian-style wines such as dry Gewurtztraminer, sweet Riesling and bold Pinot Gris. The Phillips Hill tasting room, set in a weathered apple-dryer building in an orchard northwest of Philo, recalls a bit of the old agricultural economy.
Source: http://www.latimes.com/travel/la-tr-road-trips-updates-snippet-mendocino-1495128722-htmlstory.html#

May 2017
By Sara Schneider
3 Whites You'll Want to Drink All Summer Long
Riesling
Poor Riesling is the victim of a reputation earned decades ago, when much of it in the West was made in a sweet German style but without that country's characteristic acidity for balance. The result was a syrupy starter drink, something to put behind you when your palate grew up. Come back now, though, and you'll find far more balanced versions. Some are truly bone-dry; others have a bit of sweetness. (Many are using a scale on their label indicating the level of dryness or sweetness, so you know what you're getting.) The best ones are grown in places where they retain the variety's natural crispness.
Phillips Hill 2015 Riesling
 (Mendocino Ridge; $24)
Source: http://www.sunset.com/food-wine/wine-pairings/good-white-wine?utm_source=feedburner&utm_medium=feed utm_campaign=Feed%3A+sunset%2Ffood+%28Sunset%3A+Food+%26+Wine%29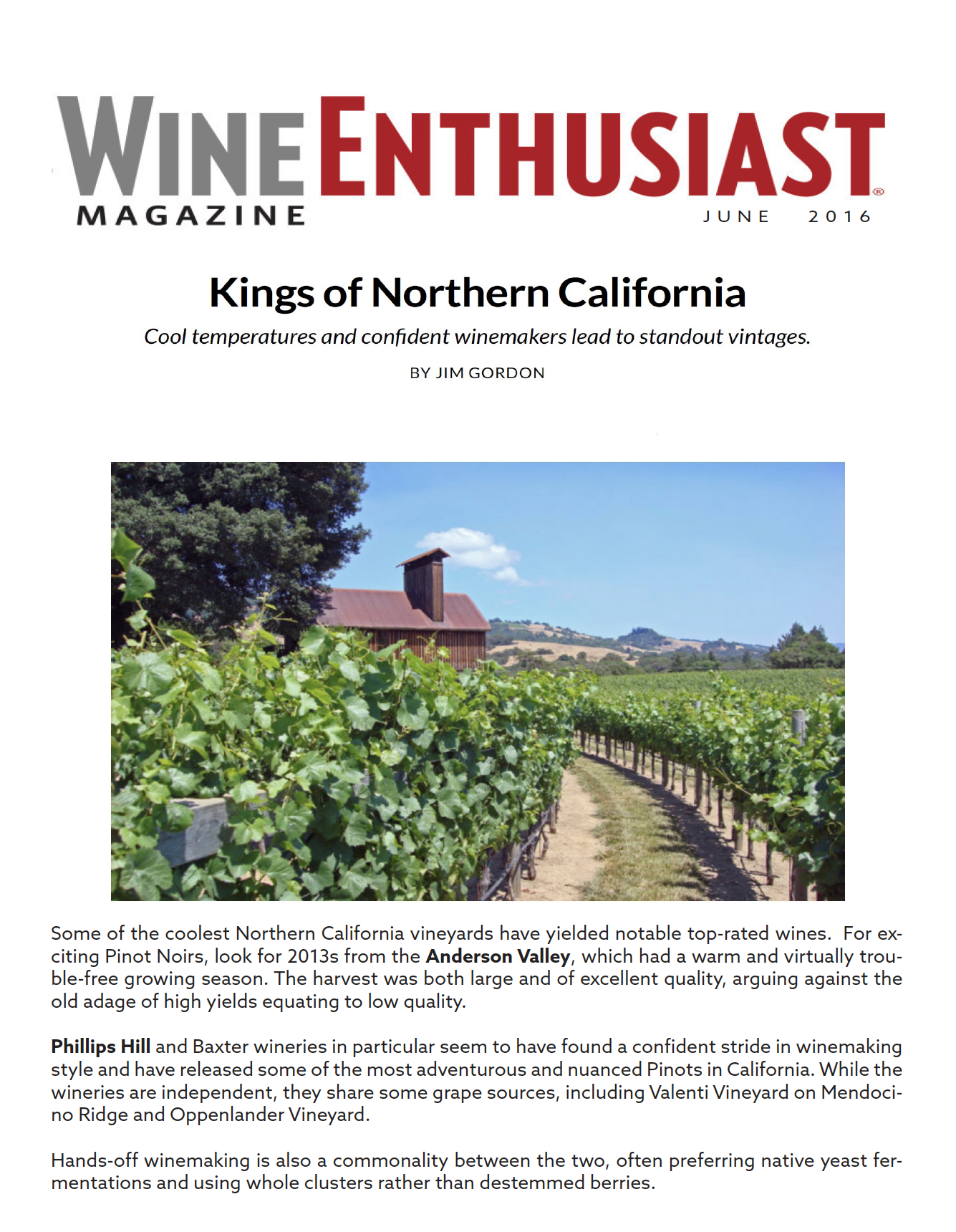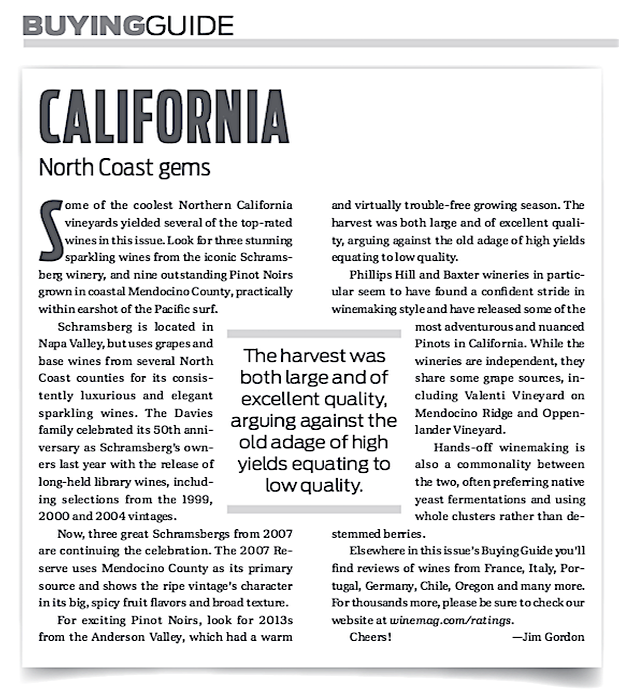 By Charles Olken
Riesling is now on the rise, and that's a good thing. Old local favorites like Navarro are being joined in success by the likes of producers whose names you will learn as their wines gain a foothold in the market. You may not see them in wide distribution but if Rieslings from folks like Balo, Brooks (Oregon producer with 17 separate bottlings), Maidenstoen, Stirm, Phillips Hill, Tatomer show up in your neighborhood, do give them a try. They are leading the small but on-going resurgence of this very special variety. Connoisseurs' Guide has added its voice to the movement by reviewing Riesling (and Gewurztraminer) every year in September. There may not be enough of those varieties in existence, in our view, but what does exist has proven worthy of following—and enjoying.
http://www.cgcw.com/databaseshowitem.aspx?id=80792

April 18, 2015
By Matt Villano
ASK LOCALS IN NORTHERN CALIFORNIA'S Anderson Valley what sets their sliver of a wine region apart from the more expansive and more popular haunts in the surrounding area, and they'll tell you that it's what Napa and Sonoma were 20 or 30 years ago. This 15-mile stretch of Mendocino County between Boonville and Navarro is quiet and unassuming—a place where children abound and many tasting-room employees bring their dogs to work.
In other words: wine country, in its purest form. And it's about three hours from San Francisco.
After trying the wine at Phillips Hill (5101 Highway 128, phillipshill.com) in the old apple drying building, break out the sandwiches at a picnic table under the weeping willow out front.
Source: http://www.wsj.com/articles/uncorking-the-perfect-long-weekend-in-californias-anderson-valley-1428092324
April 13, 2014
By Garrick Ramirez
Spring Road Trip: The Anderson Valley
Four Notable Wineries
The valley's many wineries provide an easy way to immerse yourself in the area's beauty. The wines are great too and you'll often taste alongside the winemaker. Navarro Vineyards is a welcoming spot with affordable wines, amiable staff and gorgeous picnic grounds. Phillips Hill (pictured) offers a truly enchanting setting with an old apple drying barn, creekside tastings and picnic tables sheltered under a spectacular willow tree. Baxter pours exceptional, single vineyard pinots in a stylish mid-century tasting room. Similar in craft is Drew, noted for restrained, unfiltered pinots as well as a lovely Albariño and hauntingly good syrah.

Decanter Travel Guide: Anderson Valley, California
September 18, 2014
by Stephan Brook, Decanter Magazine
A newcomer to the valley is Phillips Hill (phillipshill.com), which produces a range of serious Pinots. The tasting room is a former apple-drying barn that's roofed but has no walls, so in poor weather tasters move upstairs. Here there's an aroma room, with large jars containing components of a Pinot Noir's bouquet such as orange peel or fading leaves. Nearby, and in complete contrast, is the grand but welcoming Roederer tasting room.

Source: http://www.decanter.com/people-and-places/wine-travel/587523/decanter-travel-guide-anderson-valley-california?utm_source=Eloqua&utm_medium=email&utm_content=consumer+newsletter+link+20092014&utm_campaign=Consumer-Newsletter-20092014?sat2009
Winery Tasting Rooms During Harvest
September 15, 2014
by Virginie Boone, Sonoma Magazine
Phillips Hill Winery, 5101 Highway 128, Philo, 707-895-2209, phillipshill.com. Newly opened in Anderson Valley, Phillips Hill resides in a two-story, restored apple-drying barn where tastings are held overlooking the nearby creek. French cheeses and charcuterie are served from the on-site commercial kitchen, a nice accompaniment to the elegant Pinot Noir, Chardonnay and Gewürztraminer made here.
Source: http://www.sonomamag.com/winery-tasting-rooms-harvest/?utm_source=dlvr.it&utm_medium=twitter#.VDm4p-fd6YR

The Upwardly Expanding World of Anderson Valley Pinot Noir
May 23, 2014
by Drew Stofflet, Time Out Wine Columnist
"Along side these keepers-of-the-story are the tried and true that make up the current and future generation. Toby Hill of Phillips Hill poured his wild-fermented, unfiltered pinots from serious vineyards like the Cerise, or the warm-climate, own-rooted Oppenlander Vineyard high up in Comptche (where the Grateful Dead used to hide out)."
Source: http://www.aspendailynews.com/section/entertainment/162383
Anderson Valley growing as destination for wine and cheese
May 23, 2014
by Maria Finn, SF Chronicle
Source: http://www.sfgate.com/travel/article/Anderson-Valley-growing-as-destination-for-wine-5482518.php#src=fb
Top 25 Awesome Tasting Rooms in California
May 14, 2014
IntoWine Article by Michael Cervin
"Phillips Hill: This Anderson Valley tasting room integrates history and the cool factor with their all-wood open air tasting room, an antique apple dryer building. Apples and hops were the main draw in this Valley back in the day, not grapes. Being so remote the apple crop needed to be dried prior to interminable shipping to parts unknown. Now, no one dries out at Phillips Hill in their upstairs tree-house wine pad. Surrounded by mature verdant green trees, it's small, remote and still undiscovered. Wines: Pinot Noir, Chardonnay, Gewürztraminer."
Source: http://www.intowine.com/top-25-most-awesome-tasting-rooms-california
California's Hot New Go-To
May 07, 2014
The Globe and Mail by ALEC SCOTT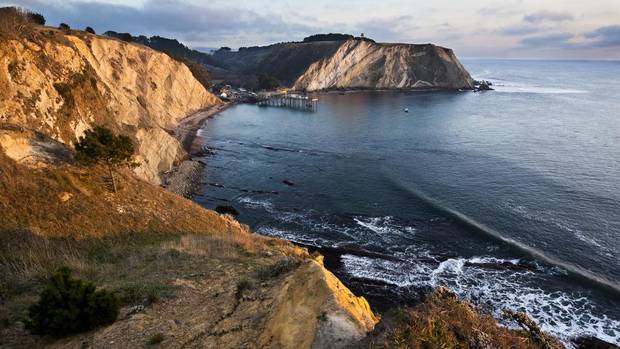 "A side-trip up the Anderson Valley via Route 128 winds through cathedral-tall redwoods to some up-and-coming wineries. Farmers tend to favour organic and biodynamic methods for their pinots and dry gewurztraminers. Top choice: Phillips Hill Winery, with tasting rooms in an old apple-drying barn – with Boontling, a local dialect, on the labels."
Source: http://www.theglobeandmail.com/life/travel/californias-next-big-destination-revel-in-the-post-hippie-charm-of-mendocino-county/article18461186/
Via Magazine Anderson Valley Road Trip
May 01, 2014
By Kristina Malsberger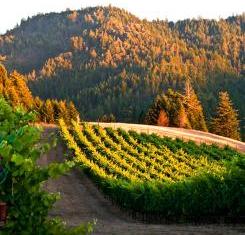 "At nearby Phillips Hill Winery, the earthy pinots complement the recently opened tasting room in a historic apple-drying barn above a burbling creek."
Source: http://www.viamagazine.com/road-trips/anderson-valley-road-trip

Mendocino's Anderson Valley: Gem for wine and food lovers
February 25, 2014
By Ann Tatko-Peterson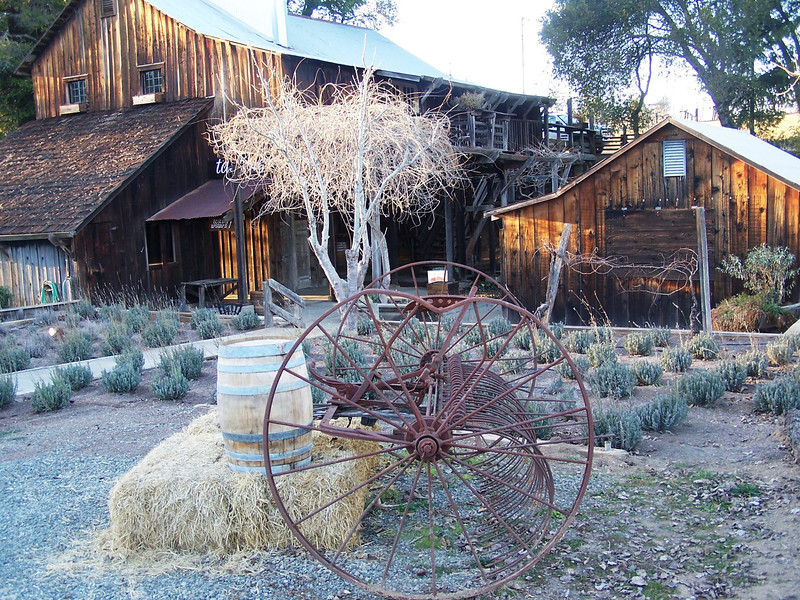 Source: http://www.mercurynews.com/travel/ci_25194046/mendocinos-anderson-valley-gem-wine-and-food-lovers?source=pkg
Anderson Valley Wineries: New Discoveries
November 03, 2013
Backcountry Wines by Deborah Passin
"This is one of my favorite tasting venues of all time. It's situated in a two-story restored "apple dryer barn" on a former sheep raising and apple growing operation. You get to relax and enjoy your wine at a wood bar overlooking a creek amidst lush green trees and the last remaining apple rows."

Summer Getways: 7 Escapes in Wine Country
July 07, 2013
The Hollywood Reporter, by Michael Cervin
Head north from L.A. to check out some of the best tasting rooms in California, from a spectacular Sonoma sipping spot loved by Patrick Dempsey to Mendocino's under-the-radar gem.
"In the Anderson Valley, about 25 miles in from the coast in the town of Philo, Phillips Hill has opened an open-air tasting room in an antique building used for making dried apples, which was once one of the area's staple crops. Now no one dries out at this relatively undiscovered spot, enjoying pinot noir and a crisp gewurztraminer in the second-floor wine pad surrounded by old, verdant trees."
Source: http://www.hollywoodreporter.com/news/wine-country-vacations-7-summer-586073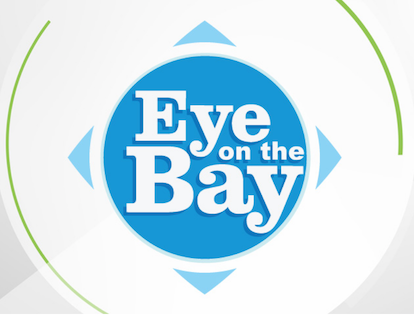 KCBS Eye on Bay - Mendocino Wild Fish & Phillips Hill Chardonnay
May 07, 2012